Did you know? Many students in our local community lack the essential school supplies needed to start off the school year. Studies show that poverty has a particularly adverse effect on the academic outcomes of children, especially during early childhood. Chronic stress associated with living in poverty has been shown adversely to affect children's concentration and memory, which may impact their ability to learn and succeed in their academic journey. 
With YOUR support, Arrowhead United Way can help prepare students to be successful in school by providing them the supplies they need when they return to school in the Fall. 
With a contribution of $76 one student will receive a kit of essential school supplies, which will include the following items:
No.2 Pencils, Pens, Markers, Colored Pencils, Crayons, Highlighters, Pencil Sharpeners, Erasers, 3-Ring Binders,  Wide-ruled paper, Spiral Notebooks, Dividers, Pocket Folders, Rulers, Children's Scissors, Glue Sticks, Index Cards     
Whether you decide to donate $5, $20, or $35,
COLLECTIVELY
we can make an impact in the lives of local students!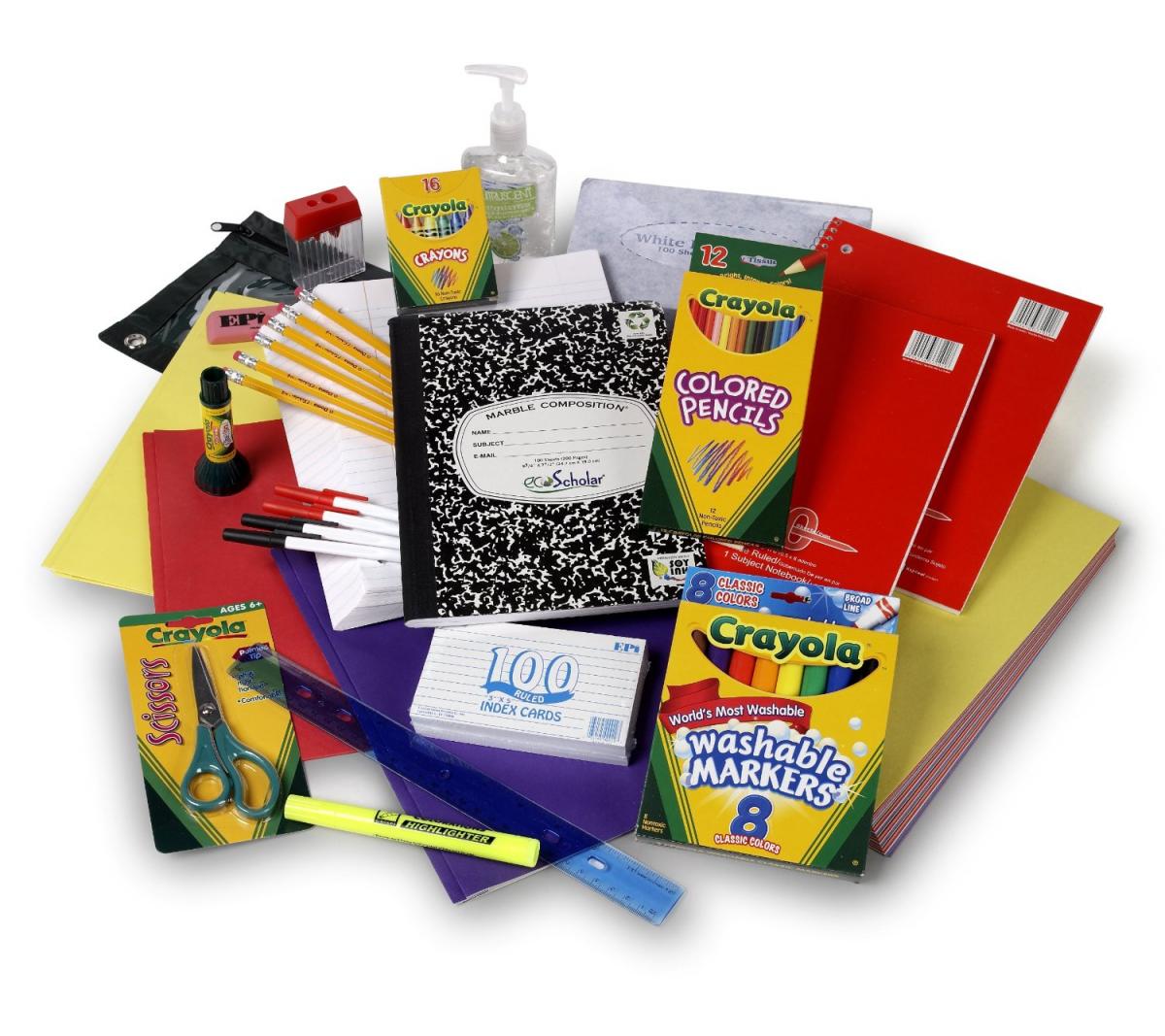 Ways to participate in the Drive:
To Donate Money:
Are you supporting the Inland Center? Click Here

to donate today!
Checks: Please make checks payable to Arrowhead United Way and mail to the address listed below.
To Donate via Our Amazon Wishlist:
To Donate Supplies:
Visit one of our drop-off locations throughout the San Bernardino Valley.
 
Contact our office to schedule a drop-off time or bring your donations to our office located at:
646 North D Street, San Bernardino, CA 92401
Drop-off Times: Tuesday, Wednesday, Friday  10:00 am - 2:00 pm
Office number: 909-884-9441
Organize a group drive:
Place an announcement in your bulletin and collect backpacks after services.
Conduct an employee drive and award prizes to the department who collects the most for the kids.
Ask your extended family to support your personal backpack drive and when you drop the backpacks off, bring the whole family along with you for a group photo.
Charity-based marketing is a proven winner. Place a box in your business to collect backpacks and school supplies and watch your customers respond to your generosity and community activism.
Arrowhead United Way will be sorting and assembling the donated school supplies in August. If you would like to volunteer to help please email auwadm@ahuw.org today!
Please help us spread the word about our "Back 2 School Supply Drive". Share the downloadable documents (below) with your teams, email to your network list, or share on social media. The more people and organizations we have collecting backpacks and school supplies, the more children we can serve in our community!